All aspects of first fix joinery including timber frame building, shuttering, roofing, stud partitioning, frame work, ceilings, floor boarding and floor joisting, facia and soffits, decking, balconies and more:
ROOFING: Flat roofing, truss rafter roofing, traditional roofing
Truss rafter roof with traditional bay with facia and soffit – Traditional bay window with overhanging porch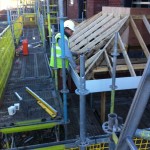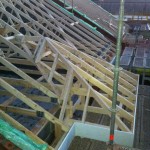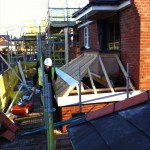 Floor joisting & boarding: whether it's a new build or refurbishment we do all aspects of floor joisting.
Two small town houses half way through t&g boarding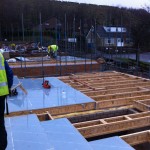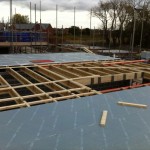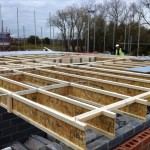 Shuttering: This  was for a workshop vehicle pit – All aspects of shuttering whether it be large or small.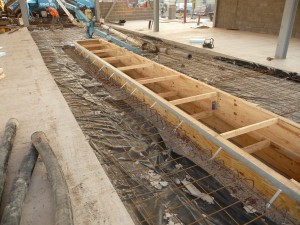 Stud work – Upstairs in a 3 bed detached house.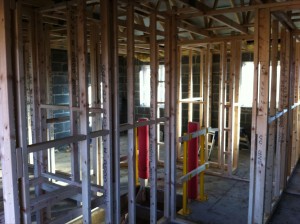 More images: