Regent Construction and Joinery Services
Regent Construction and Joinery Services was set by Andrew Hough after increasing demand for a good quality, professional local construction company was needed. Here is a little about Andrew and how he came to own one of the most respected Companies in Chorley, Wigan, Preston and Lancashire.
After successfully completing my joinery apprenticeship, whilst working for a well-known and respected joinery building contractor, I thrived to be the best I could be in the career I chose.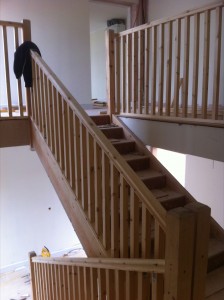 As a joiner I have worked on many jobs from  hospitals, houses, office buildings, libraries, schools and more, some in excess of £6m. This is where I learned that the same effort must be put into every job.
Aged 20 I was promoted to site manager and spent 5 years running mainly medium to large sites. As part of my role, I was expected to allocate labour to certain tasks, quantify and order materials for the projects, measure and set out buildings, liaise with subcontractors, suppliers, engineers, architects and the client, whilst keeping to a strict program and adhering to the health and safety.
Now working for myself, I have taken all I have learned and instilled it into Regent Construction & Joinery. I now thrive even more to provide and produce a quality job no matter how small or large the project may be.
With Regent Construction you're guaranteed to receive a friendly and reliable service every time.